Project Type
School Project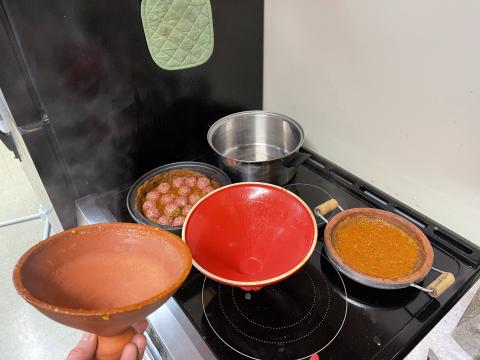 Mr. Hayab's "Cooking Lessons and a Moroccan Soirée" project had two phases. In the first phase, project participants took part in Moroccan cooking and culture classes, and in the second, participants organized a Moroccan Soiree in Ramadan for the community members.
The Moroccan Soiree was a culmination of cooking and cultural classes Mr. Hayab offered to Twinfield students, teachers, parents, and community members. For the soiree, participants learned more about Moroccan food and culture through presentations and hands-on activities such as cooking different dishes and preparing drinks. They prepared different dishes and drinks and chose Moroccan music to share with the larger community. 
To sustain the Moroccan Soiree in Ramadan event, Mr. Hayab and the participants created a recipe book containing all the dishes and drinks they learned together.