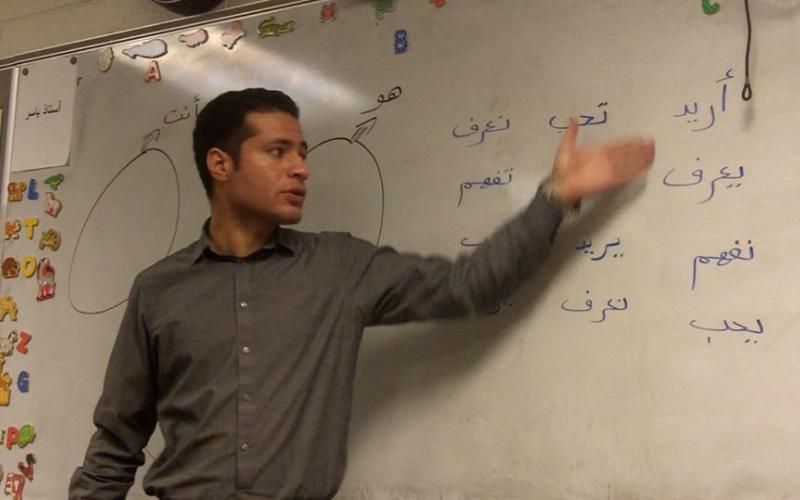 Exchange teachers share professional achievements from the past year.
TCLP teachers were eager to discuss their proudest teaching moments with American Councils staff this spring. Chinese teachers shared their stories during a group dinner that followed the National Chinese Language Conference in Atlanta this April, while Egyptian teachers connected with staff online during a virtual focus group in May.
Many teachers expressed satisfaction at seeing a growing interest in studying Mandarin and Arabic among students and parents at their schools. TCLP participants were also proud to share the culture of their countries with students alongside language instruction, including songs, games, cuisine, and festival activities
"I feel a sense of success for the celebration of the New Year because parents are interested in having students in Chinese next year" said Xu Menghong, Chinese teacher at Laurens District 55 High School in South Carolina.
Sabreen Kamel, Arabic teacher at Disney II Magnet School in Illinois, similarly maintained that cultural activities are an important aspect of learning a language. "When students are interested to know more about the person, they become interested in the language" said Ms. Kamel.
Adjusting to American teaching methods, particularly student-centered instruction, was another source of pride for many teachers.
"I am more confident in student-centered teaching methods" said Wang Haiyan, Chinese teacher at Etowah High School in Georgia.
Teachers reported various achievements of individual students in their classes as well, many of whom had never had exposure to Mandarin or Arabic prior to TCLP.
"When the teacher notices improvement, this is the most important thing as teachers" said Yasser Eldeabes, Arabic teacher at Columbia Heights Education Campus in the District of Columbia. "This is what I am most proud of."
TCLP looks forward to welcoming a new cohort of twenty-three teachers from Egypt and China to Washington DC on July 28, 2015 and starting another exciting year!