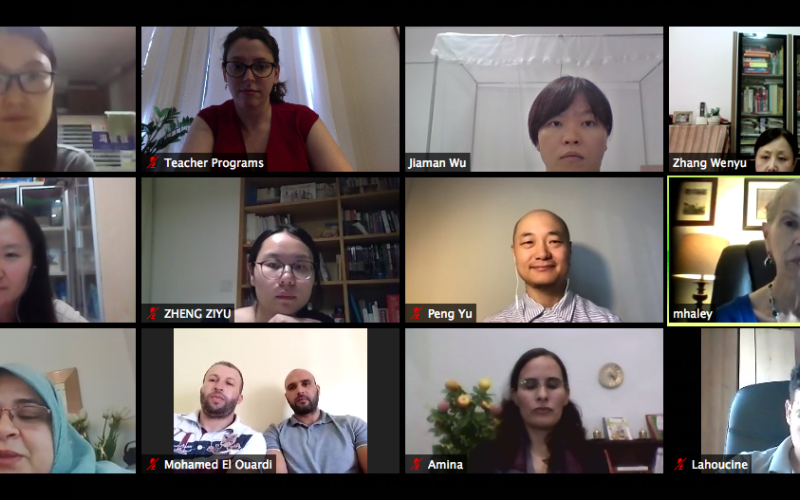 After set backs due to the COVID-19 pandemic, TCLP Host Schools are eager to host exchange teachers for the coming school year.
17 Exchange Teachers, 11 from China, four from Morocco, and two from Egypt are preparing to travel to the United States in August to begin their journey teaching their native language in U.S. schools for an academic year. This will be the largest Moroccan cohort to date, marking an exciting milestone for the program. 
Teachers will be directly welcomed into their host communities and will take part in a virtual orientation, enabling them to quarantine after traveling, while also getting to know one another and learning the same content delivered by the same great experts whom Exchange Teachers have learned from in past years in DC. 
Host Schools are also excited to welcome their exchange teachers. The 2021-2022 cohort of schools will include six alumni schools and 11 new schools, the majority of which are starting new language programs. Host Schools are located in 12 different states, spanning across the U.S. from Hawaii to Connecticut. The state of Delaware will host an Exchange Teacher for the first time in TCLP history. In May and June, school hosting teams will participate in their own virtual training to help them prepare to welcome their teacher. Returning school administrators and mentor teachers have expressed their excitement for the resumption of the program at their schools as a step toward normalcy.