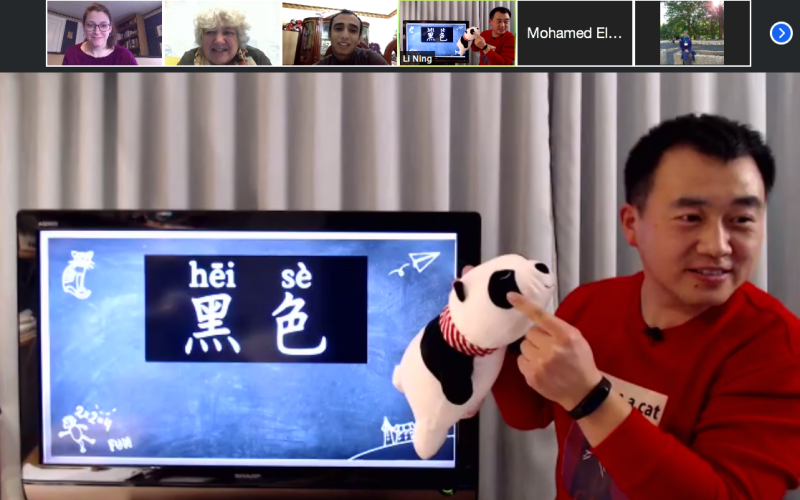 On December 9 and 10, 2020, TCLP staff hosted the eighth annual Virtual Alumni Conference.
In light of events that have prompted an unprecedented growth in remote learning, the theme of this year's conference was virtual teaching. TCLP staff conducted a survey of alumni to assess interest in this topic and the results were overwhelmingly positive. To capture the strong interest in this topic, TCLP designed a conference that would tap into the community of learning the program seeks to foster in its alumni.
On the first day of the conference, attendees had the opportunity to share their experiences teaching online several small group discussions before reconvening to share best practices. For the second half of the day, conference participants formed small groups of four to five teachers by language and designed 10-minute demo Arabic or Mandarin lessons about colors. On the second day, several alumni volunteered to teach the demo lessons. During the demo lessons, the Chinese alumni attended the Arabic lessons as "students" and vice versa. Afterwards, all the alumni in attendance participated in a debriefing session where they had the opportunity to offer constructive feedback on the demo lessons and share what they learned.
Overall, 42 alumni Arabic and Mandarin teachers attended the conference, making it one of the best attended virtual alumni events hosted by TCLP in several years. Feedback following the conference was also extremely positive, with many participants expressing their appreciation for the interactive format and the high-level of engagement promoted by the demo lessons.