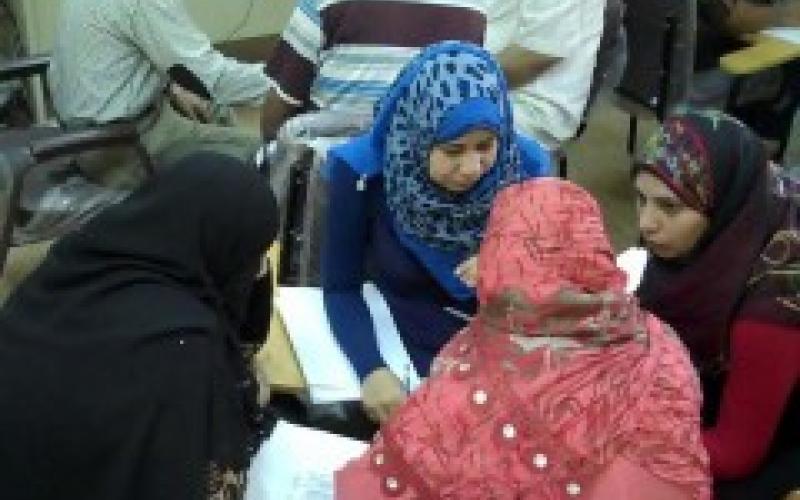 Ahmed Mohamed received a Critical Language Project grant in June 2013 to offer a professional development workshop for English teachers in Egypt.
The goal of this workshop was to help teachers incorporate American culture in their English classes, and also to improve their ability to do peer observations by giving constructive feedback and reflection on the teaching methods.
After reflecting on the professional development needs in his area schools, Mr. Ahmed noted that English-speaking culture is learned only through texts about literary works in Egyptian EFL classes. He says that he sees this "as a narrow view of intercultural teaching, learning and communication. That's why I have designed this course to provide teachers of English in my district with the know-how to tackle culture. One more thing , training opportunities for teachers in my area are so limited so I wanted to provide them with tools that help them to achieve and enhance more professional development such as peer and reflective teaching."
The activities implemented at the workshop that Ahmed organized and conducted were varied, ranging from presentations to displaying videos, discussions, presentations of two lessons (culture related) and  finally,  an interview via Skype with American teachers. TCLP mentor teachers Laura Koebel from Wisconsin and Gena Marker from Idaho both joined the workshop training and answered questions from the audience. Mr. Ahmed also invited five American students in Wisconsin to join them on Skype and give additional insight into American student culture.  
Mr. Ahmed will follow up with all participants in his training by visiting their schools and evaluating their implementation of the new ideas and activities. He hopes that this monitoring and evaluation will also enable him to gather data to improve future trainings.
Mr. Ahmed felt that the workshop achieved his goals of providing teachers with tools to enhance more intercultural teaching and learning in Egyptian EFL classes of all levels, developing more understanding of American Culture, and shifting from a static intercultural teaching/learning stance into an active stance.