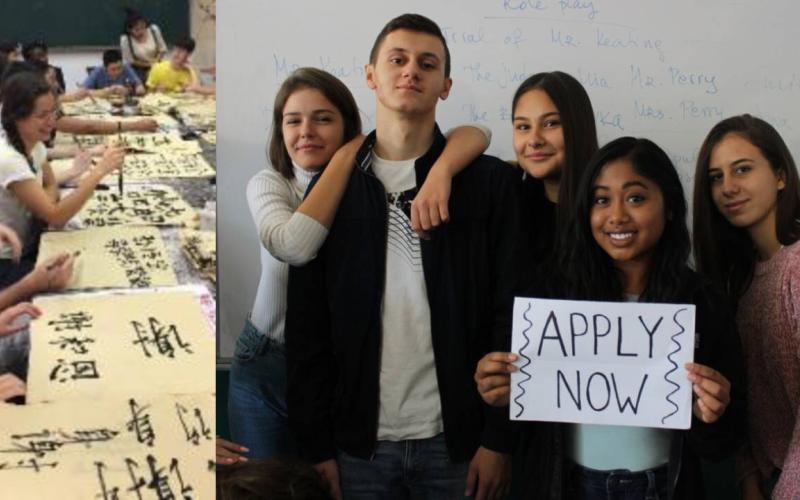 The following two programs provide merit-based scholarships for eligible students,
funded by the U.S. Department of State's Bureau of Educational and Cultural Affairs and administered by American Councils for International Education
The National Security Language Initiative for Youth (NSLI-Y) program provides the opportunity for high school students to learn less commonly taught languages in summer and academic-year overseas immersion programs. Programs are available for Arabic, Chinese (Mandarin), Hindi, Indonesian, Korean, Persian (Tajiki), Russian and Turkish. Previous language study is not required; language learners of all levels are encouraged to apply. The application deadline is October 30, 2018 at 4PM ET. To apply or learn more, visit www.nsliforyouth.org.
The Kennedy-Lugar Youth Exchange and Study Abroad (YES) Abroad program provides high school students and recent graduate the opportunity to study abroad in countries with significant Muslim populations. Participants live with a host family, attend a local high school, acquire leadership skills, and engage in activities to learn about the host country's society and values; they also help educate others about American society and values. The application deadline is December 4, 2018 at11:59 PT. To apply or learn more, visit www.yes-abroad.org.