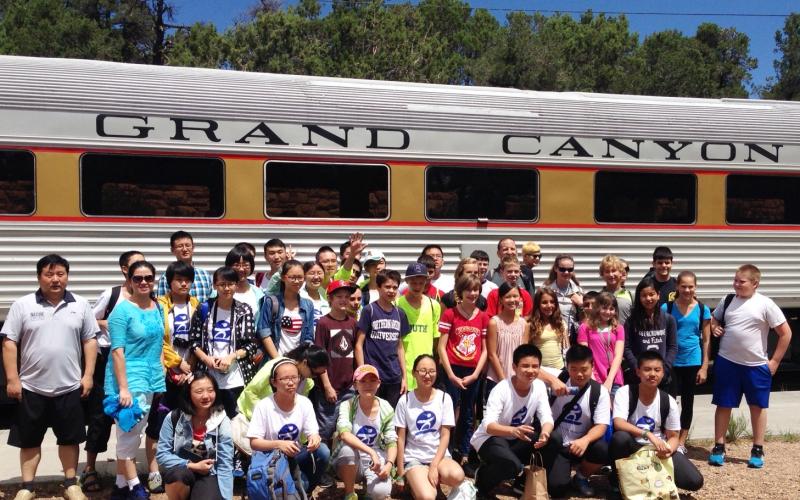 PHOENIX -- Nearly two dozen kids from China are in Cave Creek this week to find out what middle school is like in America.
They are all part of a foreign exchange program.
"They are currently at Sonoran Trails Middle School taking classes that they've previously met on Skype," said Cristina Ladas, the world language coordinator for the Cave Creek School District. "It's kind of fun now that they get to meet in person and actually go through the school day together."
Ladas said the exchange program started two years ago with the help of the U.S. State Department [through the Teachers of Critical Languages Program]. Li Qiong, a teacher from China, first visited Sonoran Trails, and then eight students from Sonoran Trails visited China over the summer.
Full story available on the KTAR News website.