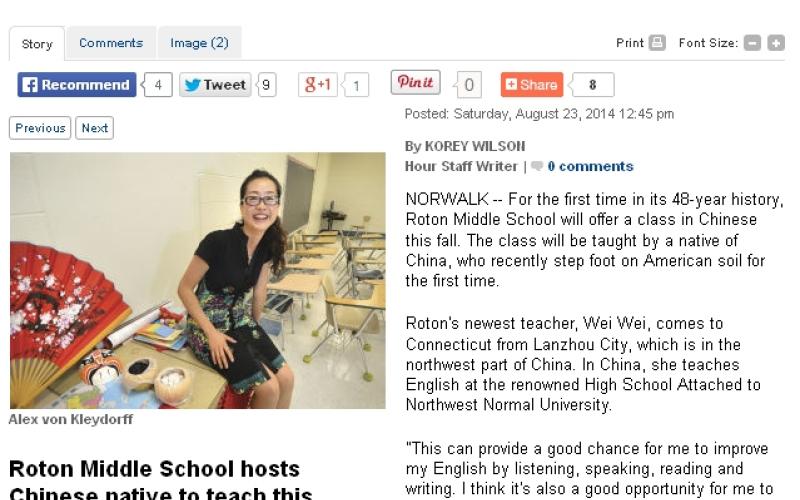 Roton Middle School hosts Chinese native to teach this school year.
"Roton's newest teacher, Wei Wei, comes to Connecticut from Lanzhou City, which is in the northwest part of China. In China, she teaches English at the renowned High School Attached to Northwest Normal University.
'This can provide a good chance for me to improve my English by listening, speaking, reading and writing. I think it's also a good opportunity for me to learn some useful teaching methodologies that I can take back to my school in China.'"
For the full story, please follow the link below to the full article.