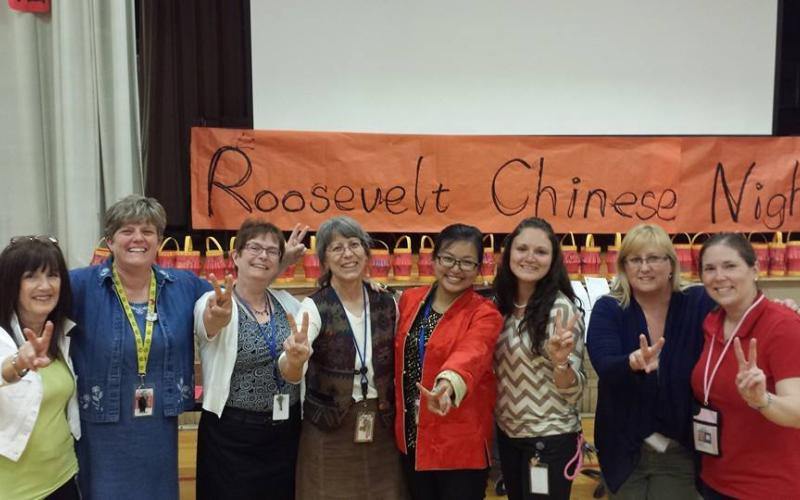 Roosevelt Elementary reported great successes from the TCLP program after two years of hosting TCLP teachers from China.
Principal, Ms. Nola Starling-Radcliff said that "Having a Chinese Exchange teacher has been a wonderful, enriching opportunity." The program at Roosevelt in Kenosha, Wisconsin began in 2012 with TCLP teacher, "Michael" Zhang Juncheng enthusiastically getting the students interested in the language and culture and to a point where the students could speak Chinese even outside of school. Their most recent TCLP exchange teacher (2013-2014), Chen Fangfang was lauded as a creative teacher that taught her students through songs, games and activities. The school also appreciated the outreach she did to other schools to share her Chinese lessons and the Chinese club she started to give interested students more time to learn about China. Roosevelt Elementary is an International Baccalaureate School and looks forward to continuing a relationship with their Chinese teachers.
For Chinese teachers that are interested in learning more about Chen Fangfang's experience and how to apply to be a teacher with TCLP, she will co-host a webinar with TCLP staff on December 3rd at 8pm (China Standard Time). Please click the link for more information: http://tclprogram.org/chinese-application.