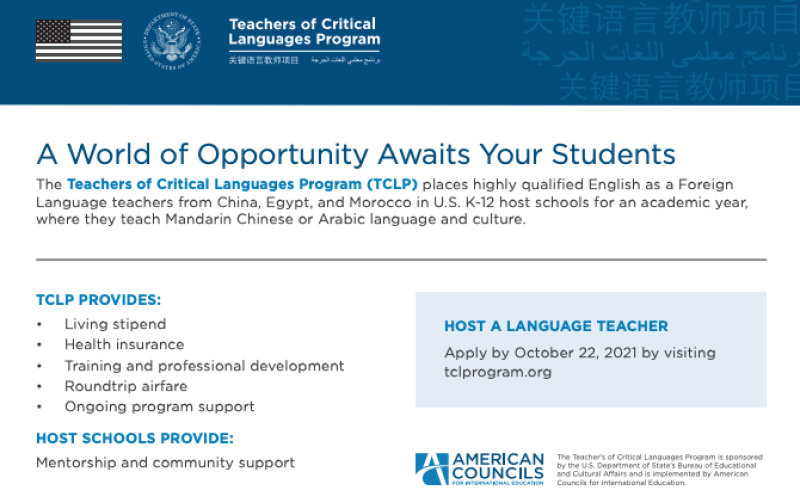 TCLP is thrilled to once again welcome schools and talented teachers! The application for U.S. Host Schools is open until October 22 and the application for Arabic Exchange Teachers is open until November 14.
The Chinese Exchange Teacher application will open later this summer with a deadline at the end of November. 
TCLP encourages alumni both in the U.S. and abroad to share this opportunity with anyone who might be interested in participating. You can forward this newsletter or share the link to the Apply page of the website: https://tclprogram.org/apply
In order to help interested schools and teachers learn more about the program, TCLP will host several webinars for both potential Exchange Teachers and Host Schools. Details and registration can be found on each Apply page for U.S. Host Schools, Arabic Exchange Teachers, and Chinese Exchange Teachers.