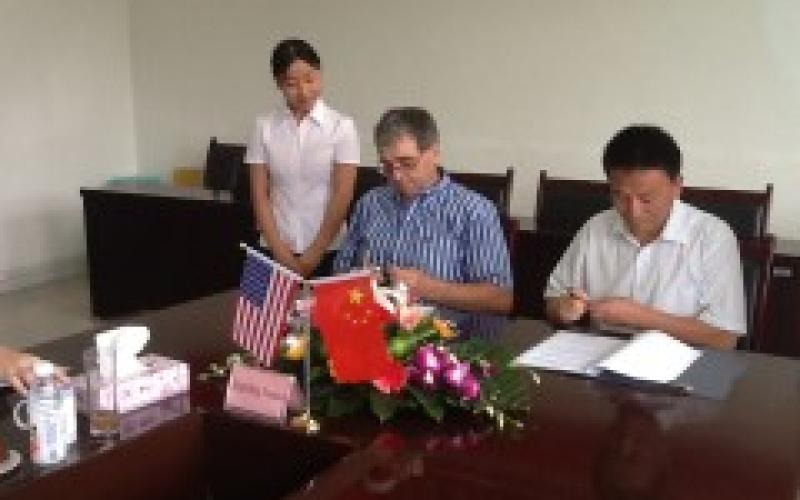 Throughout TCLP history, exchange teachers have served as a very important link between their U.S. host schools and their Chinese or Egyptian home schools, connecting students, teachers, and communities in informal and formal relationships.
This past summer, Liu Xin (2012-2013) became the most recent TCLP teacher to help facilitate a formal sister school relationship between her host school, Lakes International Language Academy in Minnesota, and her home school, Deyang Foreign Languages School in Sichuan Province.
Mr. Cam Hedlund, the Director of Lakes International Language Academy, traveled to China with his family members and met Liu Xin in her hometown. She and her principal welcomed Mr. Hedlund and gave him a tour of the school campus. After a meeting together, the two principals agreed to sign the paperwork that would make them official sister schools.
Lakes International Language Academy is a K-6th grade IB school that offers a Mandarin and Spanish immersion track. Its Mandarin program has been in existence for 10 years, benefiting over 700 students and with plans to  develop articulated K-12 tracks in both immersion and foreign language classes.