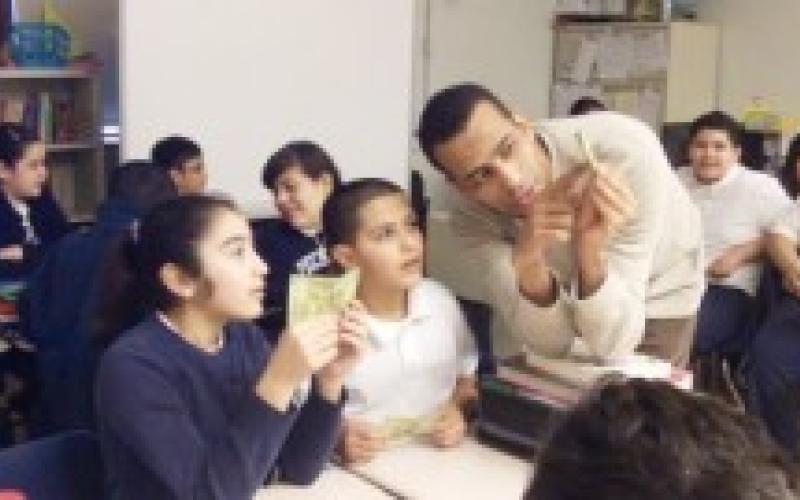 Although U.S. educators know how hard TCLP exchange teachers work during their year in TCLP, it might surprise them to learn just how much TCLP teachers accomplish once they return to their home schools in China and Egypt.
Just three months after returning home from his year spent teaching Arabic at Peck Elementary School in Chicago, Yasser Abdelgalil was invited to the office of the Undersecretary of Education Ministry, who asked him to transfer to a new school. Teaching positions at this school are highly sought after, and teachers must be very experienced to get a job. Other teachers at the school have 15-20 years of teaching experience, or a certificate of coursework from Great Britain.
Abdelgalil's promotion is just one example of how international teachers benefit from their year teaching language and culture with TCLP. During the year, TCLP teachers and host schools work as hard as they can to open the eyes and minds of their American students. After their program year is over though, the learning and accomplishments continue for teachers in their home schools.
A recent survey of TCLP alumni asked "Since completing your participation in TCLP, have you won any awards or held a new leadership position?" Sixty-five percent of teachers said they did earn new accolades, including:
Cai Yifan (2008-2009) was accepted as a teacher trainer of a national program where he is responsible for training teachers of English all over China.
Zhang Jing (2011-2012) won an award for District Outstanding Teacher in China.
Ayman Adbelkhalek (2011-2012) was promoted to the role of trainer to EFL teachers for his local administration.
Abdelmagid Hussein (2009-2010) was promoted to a senior teacher and is also training new teachers on the most effective and modern teaching methods.
Li Fang (2010-2011) won first prize at the English Teaching Contest of Gansu Province and in 2012, competed in the National English Teaching Contest as the only participant on behalf of Gansu Province and won the first prize.
Marwa Elgezery (2012-2013) became the Arabic Department Leader and pedagogical advisor at the American International School in Cairo and was invited to present at an ESOL conference in Dubai in the fall of 2013.