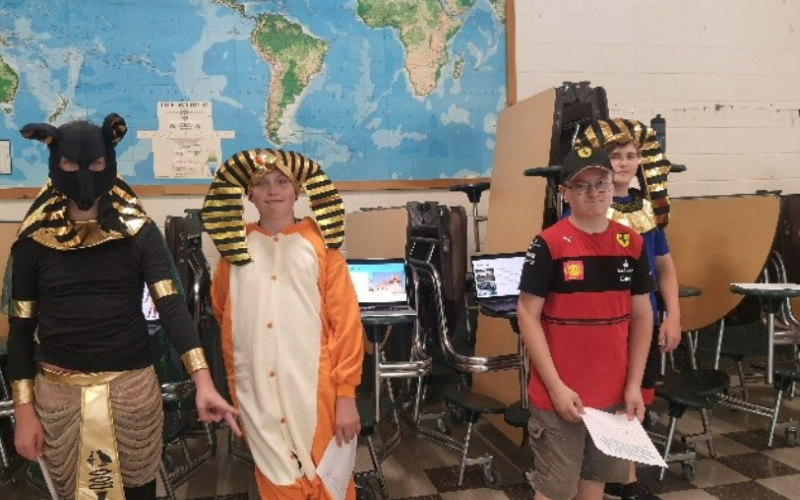 With the support of a Critical Language Project (CLP) grant for Round 22, two teachers completed their CLP projects at the end of the 2021-2022 academic year.
The CLP projects helped the two schools and host communities build support for teaching Mandarin and Arabic. The teachers applied for and won these grants in November and March 2022 and accomplished their projects while they were hosted in their U.S. communities.
Batesville Intermediate School created a mural with Mandarin calligraphy on a building in the downtown center of Batesville, Indiana. Twenty-three students of Batesville Intermediate's Mandarin Dual Language Immersion (DLI) program learned how to write specific Mandarin characters from the traditional Mandarin poem "On the Stork Tower" (登鹳雀楼). These students also became familiar with the poem's contents as part of the project. Additionally, fifteen other students (both DLI & non-DLI students) created the art for the mural. Over 450 students and 48 teachers at Batesville Intermediate school saw the mural before its duplicate version was installed in Batesville Town Center, where it became accessible to over 6,700 town residents. The mural also helped spread awareness of the Batesville Intermediate School's Mandarin DLI program both within and beyond Batesville. Batesville Intermediate's plans include continuing to teach Mandarin calligraphy and the "On the Stork Tower" poem to Mandarin DLI students as part of the multicultural character of the Mandarin program.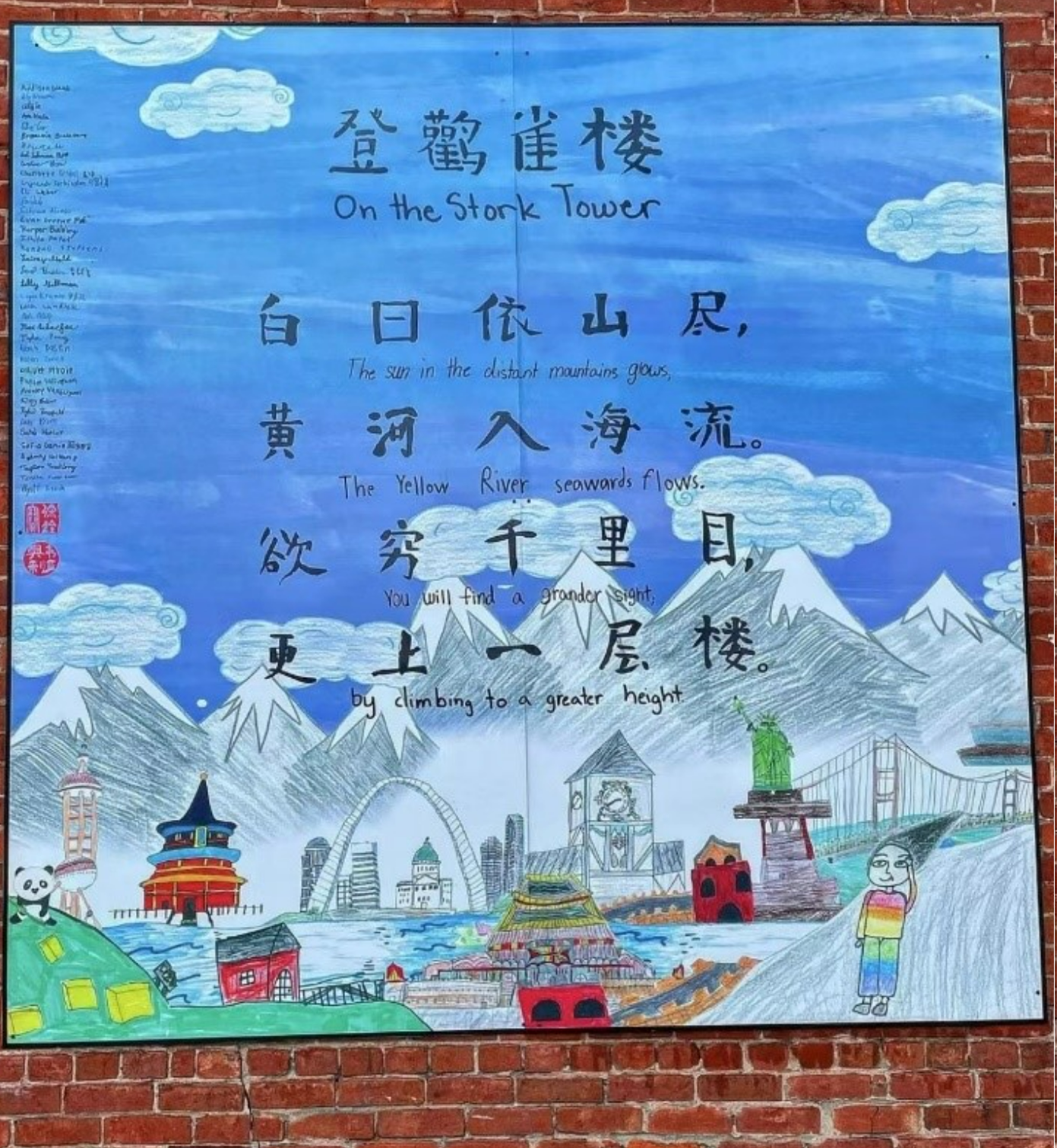 Above: The Mandarin calligraphy mural of the traditional Mandarin "On the Stork Tower" poem was created by Batesville students. 
TCLP exchange teacher Sarah Elgammal, hosted at Ashford School in Ashford, CT, in 2021-2022, took students on a field trip to two museums to learn more about Egyptian history and culture. Later, her students gave presentations on Egyptian historical figures.  
On June 9, with the support of a Critical Language Project (CLP) grant for Round 23, Ms. Elgammal organized a field trip with 32 students to see Egyptian art at the Wadsworth Atheneum and the "Mummies of the World" exhibit at the Connecticut Science Center, both in Hartford, Connecticut. After completing the field trip, the students chose Egyptian historical figures they wanted to research. As part of their research, each student learned more about their chosen Egyptian historical figure's personal life and contributions to world history. Additionally, the students decided on American historical figures to compare similarities and differences with their Egyptian historical figures. Finally, each student compiled all of what they learned into PowerPoint presentations. 
After their research, Ms. Elgammal's students wrote speeches that they imagined their Egyptian historical figures would make if they returned to life. The students then demonstrated their knowledge of their researched historical figures by performing their speeches at a wax museum-style event organized at the school. On June 14, the students dressed up in costumes to portray their chosen Egyptian historical figures and presented the speeches they wrote whenever an event attendee pushed a button connected to each student. The introductory part of their speeches were written and presented in Modern Standard Arabic, and the other components, such as the comparison between the Egyptian and American historical figures, in English. Parents, other students from Ashford School, and members of the school community attended the wax museum event. An estimated 90 people participated in the event.  
Ms. Elgammal's plans include collaborating with the TCLP Arabic teacher at Ashford School this academic year to conduct another wax museum event at Ashford School. In addition, Ms. Elgammal would concurrently organize and lead a similar wax museum at her home school in Egypt, focusing on American historical figures. Finally, she hopes that students from both Ashford School and her home school will be able to help each other with their research projects and presentations.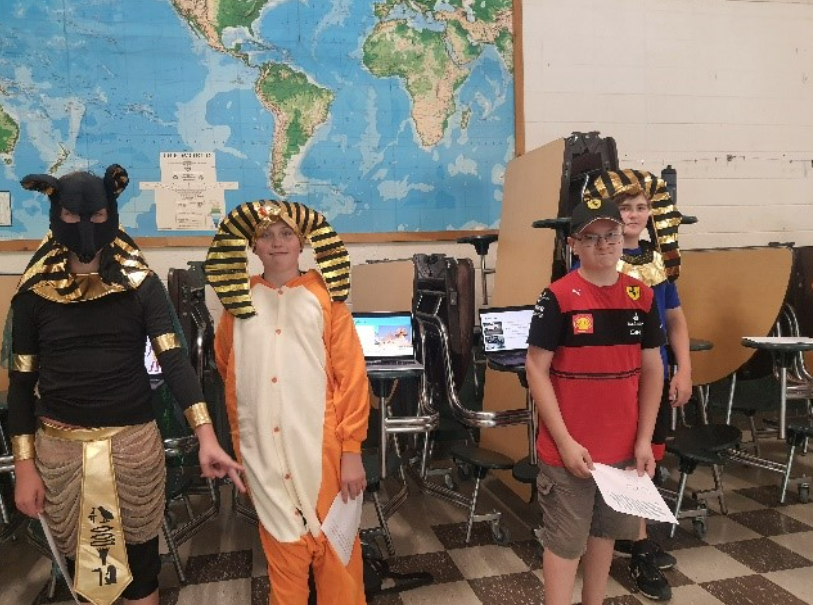 Above: Ms. Elgammal's students in costumes for their Egyptian wax museum event.