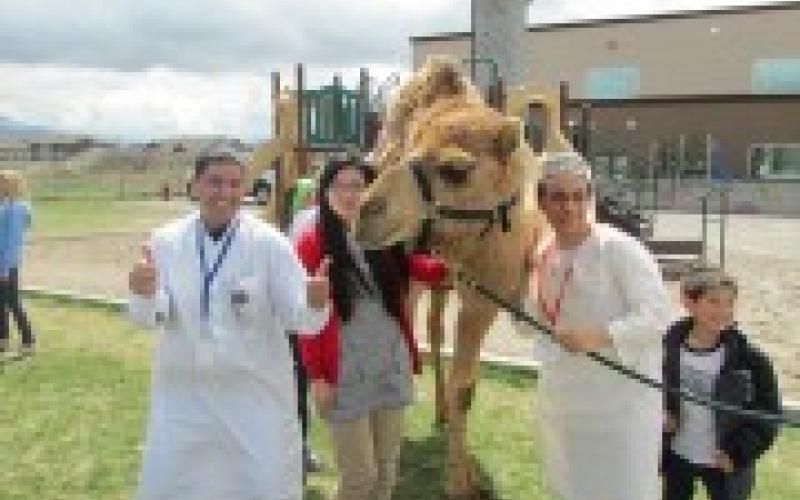 Stacy Lyon, a mentor teacher at Renaissance Academy for TCLP Arabic teacher Munir Gomaa, received a grant to host a Bedouin Fair in the school community to raise awareness and interest in Arabic.
The Bedouin Fair included booths for participants to learn common Arabic phrases, taste traditional food, watch indoor camel racing, make bread over an outdoor fire, and watch belly dancers. Brigham Young University and Program of Academic Exchange (PAX) students joined students from four local high schools in learning about Bedouin life with the help of TCLP teacher, Munir Gomaa, who is from a Bedouin region in North Sinai, Egypt.
A team of 60 volunteers ran the festival, making it one of the world language department's most successful and well-attended events in recent history. Approximately 450 people participated in activities such as getting their names transcribed in Arabic, dressing up in traditional Bedouin clothing, and listening to Arabic music. A strong majority of students not currently enrolled in Arabic classes said that the Bedouin Fair increased their motivation to study Arabic in the future.