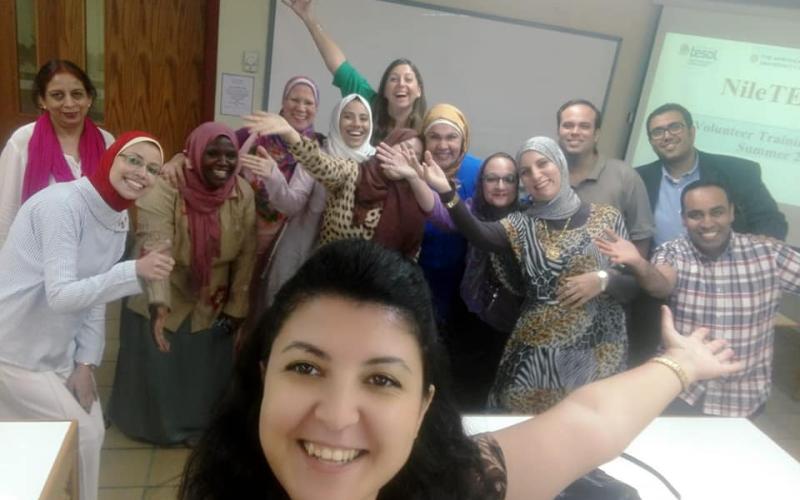 TCLP alumnus Anas ElNahriry launches teacher training program in Egypt
"My dream is that education in Egypt will prepare our children to reflect, solve, create, grow and think" wrote 2017-18 TCLP alumnus and Arabic Cohort Leader Anas El Nahriry. In summer 2018, Mr. ElNahriry began the "Ready For Tomorrow" project that offers kindergarten teachers hands-on experience to better understand how to facilitate children's learning in the different learning areas to ensure the holistic development of young children.
Mr. ElNahriry has partnered with NileTESOL Volunteers to conduct these trainings. His initial target audience is kindergarten teachers in and around Tanta and Monofiya, although over time he hopes to expand his reach to teachers throughout Greater Cairo. So far, Mr. Elhahriry has led the first of three training sessions. Each session lasts three hours and in between sessions, teachers keep a journal about how they are incorporating what they have learned as well as any reflections they have.
Beyond these trainings, Mr. ElNahriry has also led additional workshops for teachers, include one recently at the Leaders Language School in Cairo about Classroom Rules and Expectations and another for recent graduates on how to make their resume, interview for a teaching position and demonstrate a lesson. He appreciates the support he has received from the TCLP alumni community in Egypt and welcomes collaboration with others in the future!