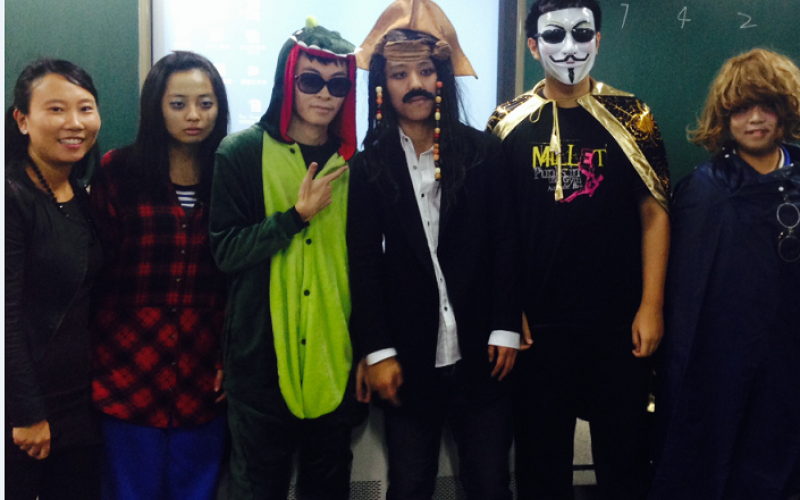 Xing Tan held a Halloween vocabulary contest for her students!
From 2012 to 2013, Xing Tan taught in the La Paloma Elementary school in Fallbrook, California and volunteered at the local middle school and high school. She organized a spring festival celebration in La Paloma. The students sang The Peking Opera, Chinese folk songs, did a Kung Fu show and a dragon parade. The celebration was a great success. She also did monthly volunteer work at local library in Fallbrook. Xing Tan taught a calligraphy class, cooking class and Chinese cultural lecture, which all attracted a lot of local people and promoted understanding between The USA and China. In addition, Xing Tan also got involved with the Confucius Institute in San Diego, and worked with other teachers there to do a Chinese fashion show to showcase Chinese culture.
After returning back to her hometown in China, Xing Tan organized a lot of activities, such as the ginger bread Christmas party and Halloween vocabulary contest. She also attended her school district's seminar as one of the main speakers!