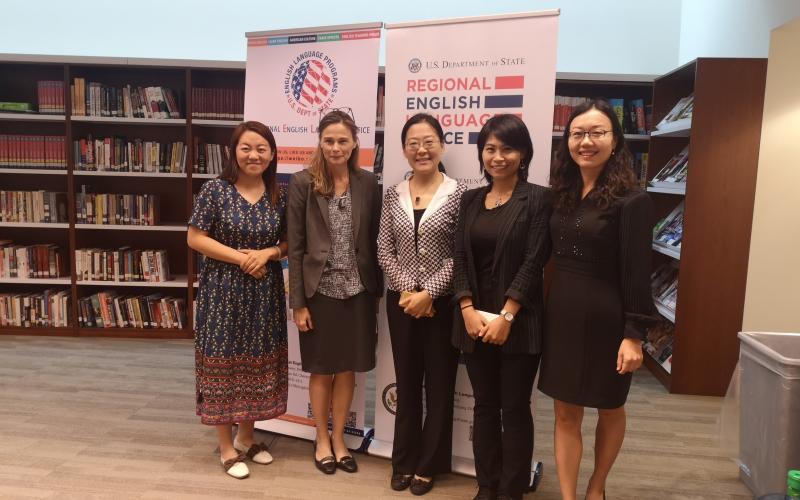 This week, Teachers of Critical Languages Program (TCLP) alumni participated in two events in Beijing, China:
a photo exhibit hosted at the U.S. Embassy on September 19 and the "To Know a Word: Vocabulary Development in the EFL Classroom" workshop organized by the Beijing Regional English Language Office (RELO) on September 20. Three TCLP alumnae Gao Jinghua (2011-12), Sun Ling (2012-13), and Chen Linlin (2012-13) participated in the workshop where the Caroline Casagrande, Bureau of Educational and Cultural Affairs (ECA) Deputy Assistant Secretary for Academic Programs, delivered opening remarks and Heidi Healy, fellow at Central China Normal University led the workshop. The alumni refreshed their knowledge on interactive teaching methods for teaching new words.
The September 19 photo exhibit centered around the theme of the impact of exchange programs on alumni and featured photo submissions from alumni of multiple programs. Two TCLP alumni teachers, Xu Menghong (2014-15) and Xu Qiang (2012-13), submitted photos depicting how their exchange experiences have impacted them since returning to their home country. their submissions were selected for photo exhibit.