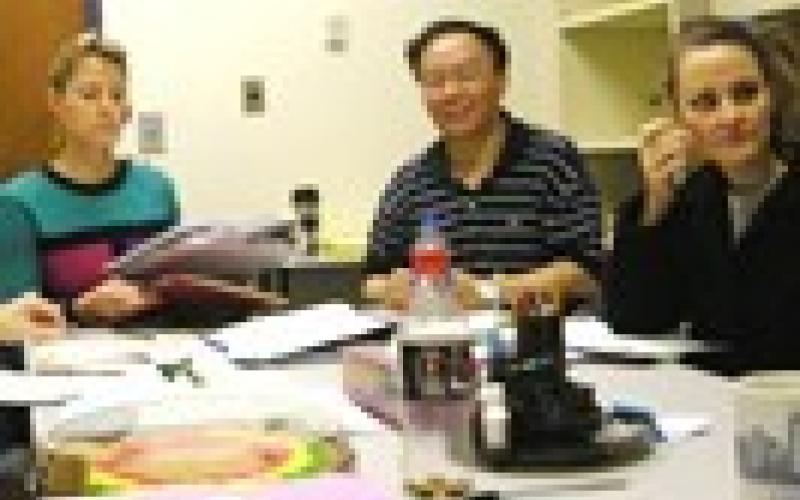 TCLP Mandarin teacher "Peter" Meng Qiang (2007-2008) is still using what he learned at his host school in Brownsburg, Indiana to advise and support high school students applying to study at universities overseas.
"Peter" Meng Qiang taught Chinese at Brownsburg East Middle School with one of the very first cohorts of TCLP teachers in 2007, and six years later, has benefited a great deal from the many best practices and resources he acquired during his time in the U.S.
Meng now works as a program director for the Canada Changchun Shiyi Secondary School, a high school program approved by the Ministry of Education of British Columbia in Canada and the Jilin Provincial Government. Meng's cultural experiences in the U.S. have enabled him to support his students, as every student in his program's first group has received an offer from universities ranked in the top 200 internationally. "I really feel proud of them," says Meng. "In this specific case, I would say that your school system, curriculum design and development, assessment and evaluation system, teacher training, classroom management, extracurricular activities, community services, and student-led-conferences gave me lots of ideas, thoughts and skills to serve efficiently and effectively in my current job."
Meng hopes that in the near future his school will be visited by an experienced teacher or school administrator who can, "provide some ideas and practical skills for our high school teachers in terms of reading strategies and school management."
Are you a TCLP alumnus with a story to share? Send your success stories and photos to tclp@americancouncils.org.