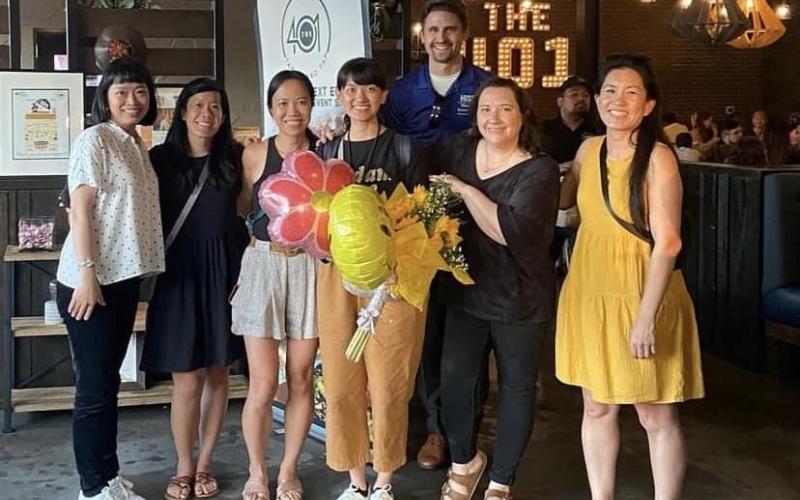 TCLP exchange teachers have enjoyed exploring their U.S. host communities, started building relationships with colleagues and community members, and began teaching Arabic and Mandarin language and culture.
This year's TCLP cohort consists of sixteen Mandarin teachers and five Arabic teachers in sixteen states, from Oregon to New York. The exchange teachers work with students from preschool up to 12th grade and teach between 12 and 264 students at their schools. Several teachers also regularly reach their entire school community through monthly newsletters, outreach, or presentations on the daily announcements.  
Students participate in a variety of exciting classroom activities about the Arabic and Mandarin languages and cultures with their TCLP teachers. Arabic teacher Laila Taik, hosted at Brooklyn Emerging Leaders Academy Charter School in New York, conducted classes in which the students were able to learn introductory dialogues about how they can greet and introduce themselves in Arabic.  Students also designed beautiful cards during the class, with words in Arabic in a creative way by drawing, coloring, calligraphy and the use of stickers and colorful sheets. Chiang Wei-Shin hosted at Vista Heritage Global Academy in California has set up a classroom for Mandarin language and has implemented interactive lessons for K-7th graders. Her students can be heard speaking Mandarin phrases throughout campus thanks to her hard work and dedication.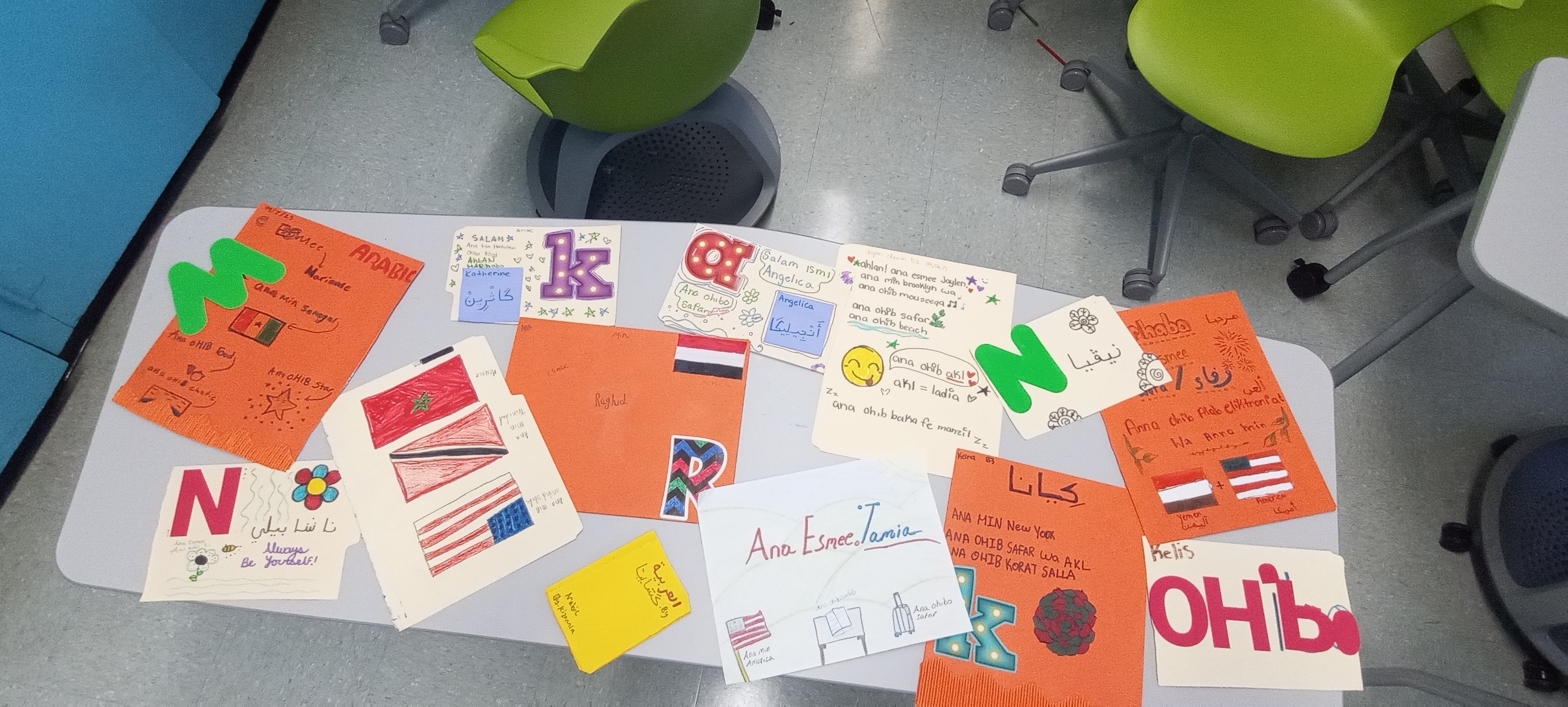 Above: Laila Taik's students designed beautiful cards during the class, with Arabic words in their own creative ways
In addition to their regular class hours, the exchange teachers lead various outreach activities in their host schools and communities. For example, Mandarin teacher Keyuan Xiang hosted at Bellows Free Academy Fairfax in Vermont, attended a cultural activity hosted by the Vermont Chinese School, where she learned to make different kinds of mooncakes and attended the back-to-school night, where she recruited students to learn Mandarin for her classes in school. Ezzat Belal hosted at Maple Street Magnet School for The Arts in Michigan has attended many professional development sessions and has connected with his students at the host school. One of the most notable events was a cultural event in which he introduced students to the Arabic traditions and culture by showcasing Egyptian artifacts, flag, pictures, books and many more.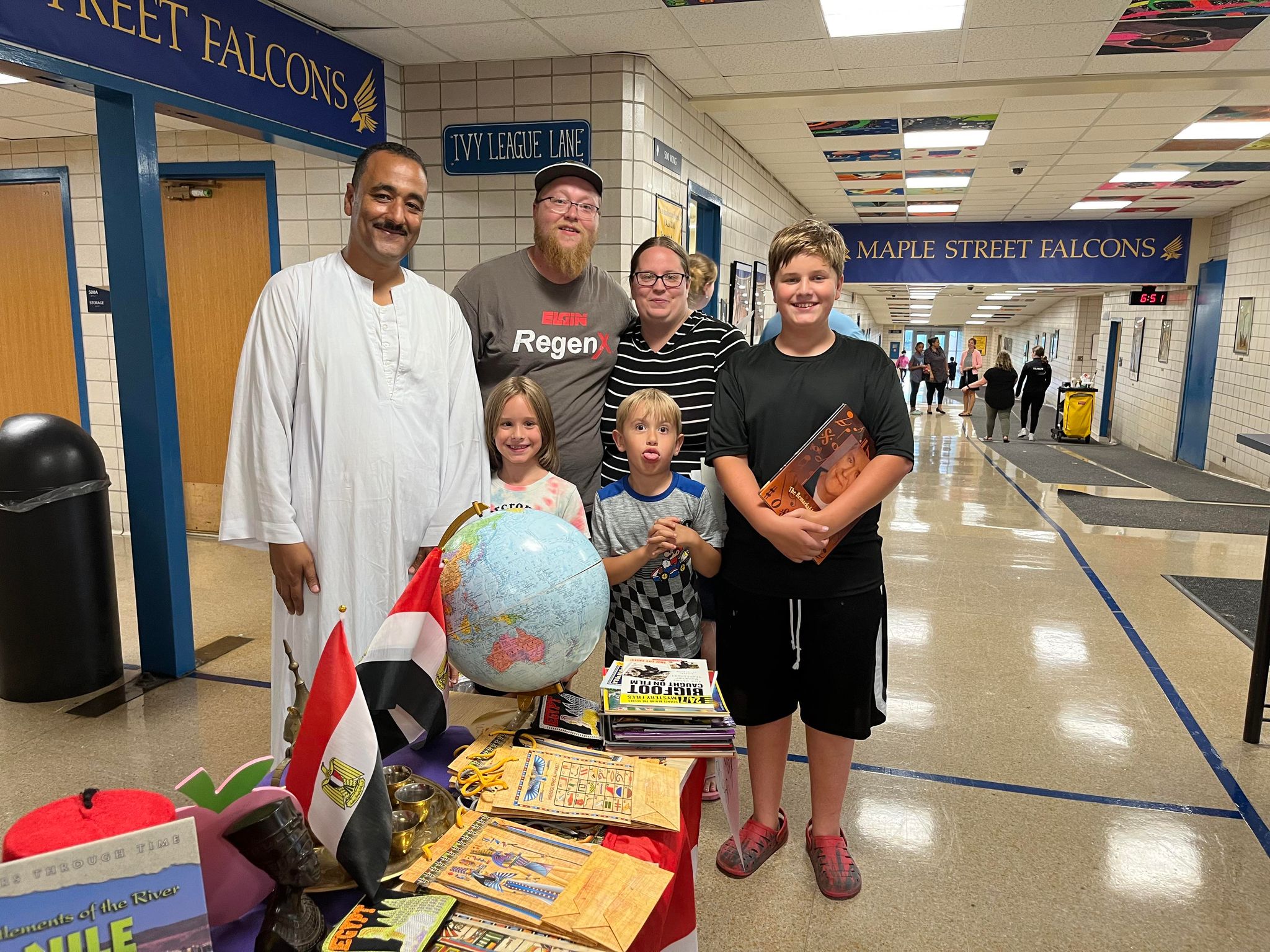 Above: Ezzat Belal during a cultural event showcasing Arabic tradition and culture
Exchange teacher Li Lin was invited to do interviews for some local Radio stations to spread the word about TCLP. Ms. Lin, hosted at Wildwood Highschool in New Jersey explained the benefits of this program and how excited she is to teach students about the Mandarin Language. Also, a lot of the teachers created their Arabic or Mandarin culture clubs for students to enjoy some extracurricular activities, play games and share information about their cultures and customs.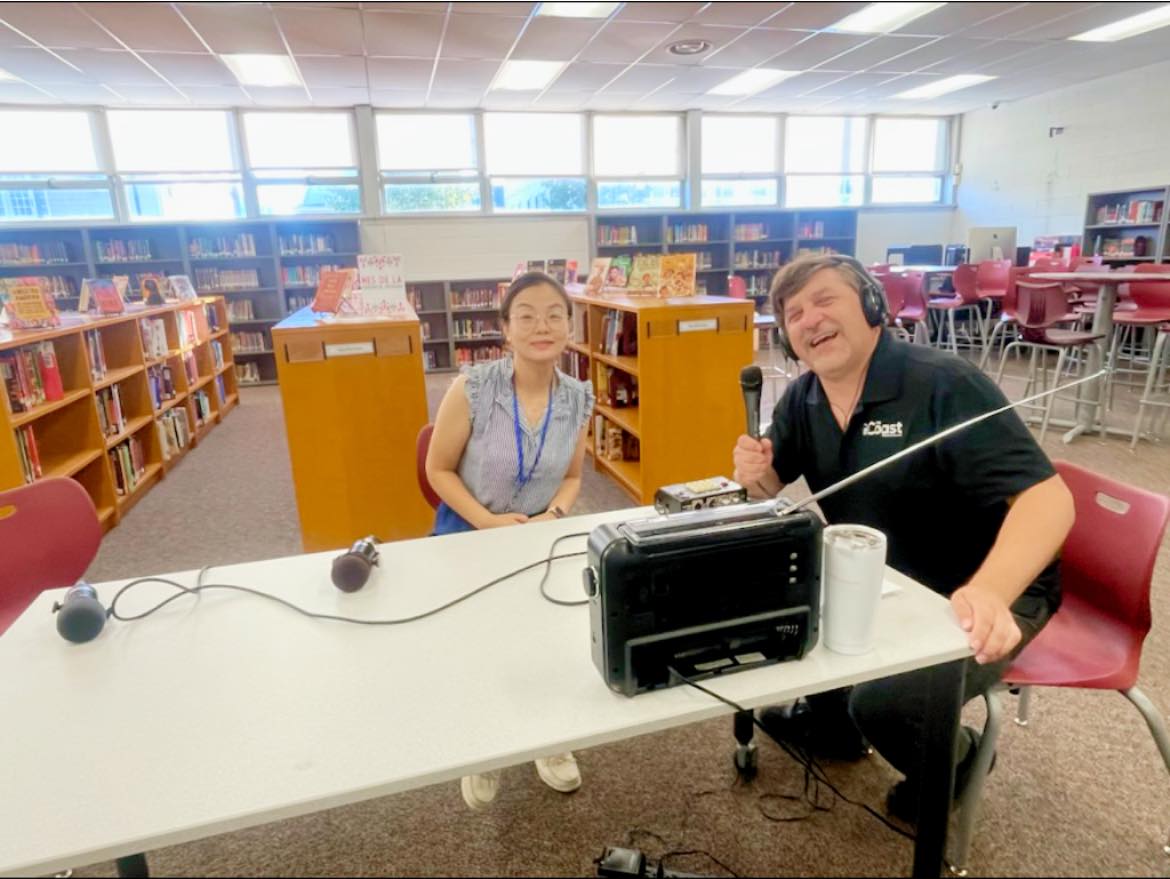 Above: Ms. Li talks about the TCLP program during an interview with a local radio station