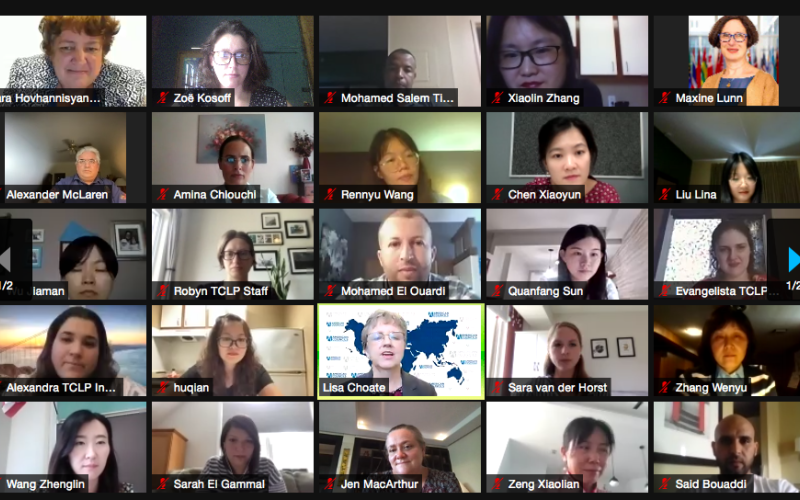 On August 2, the Teachers of Critical Languages Program (TCLP) welcomed the 2021-2022 cohort of 17 exchange teachers to their host communities across the U.S.
This year's cohort consists of 11 Chinese teachers and 6 Arabic teachers, including 4 from Morocco and 2 from Egypt. TCLP staff kicked off the annual TCLP Welcome Orientation on August 3. Exchange teachers participated in a variety of virtual sessions to prepare them to effectively transition into their host schools and communities. Session topics included instructional design, classroom management strategies, and American English. TCLP staff were joined by experienced educators and pedagogical experts to lead sessions.  
The virtual orientation also included opportunities for the exchange teachers to get to know one another and share information about their cultures. Exchange teachers collaborated with their peers to create and deliver presentations on cuisine in their home countries to their colleagues. TCLP staff also hosted two movie nights. 
On August 12 and 13, the U.S. host school mentor teachers joined the exchange teachers for virtual sessions on cross-cultural communication, community outreach, and host school expectations.  
TCLP staff looks forward to working with the 2021-2022 cohort of exchange teachers and host schools and celebrating their progress and achievements.