Wednesday, March 15, 2017 - 12:08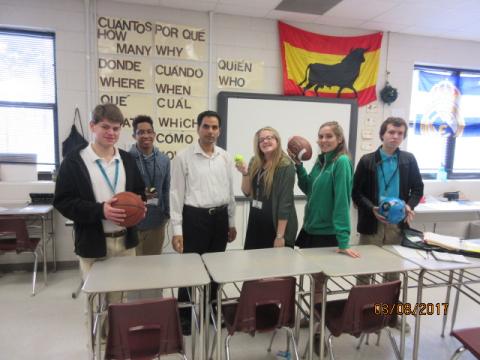 Objective
By the end of the lesson students will be able to:
• say the names of ten sports in Arabic.
( football-basketball-handball- volleyball-tennis-swimming-wrestling-boxing-weight lifting-hockey)
(كرة القدم - كرة السلة - كرة اليد - الكرة الطائرة، التنس، السباحة، المصارعة، الملاكمة، رفع الأثقال، الهوكي)
• ask and answer questions about their favorite sports.
• make simple sentences in Arabic about sports.