Tuesday, May 17, 2022 - 02:08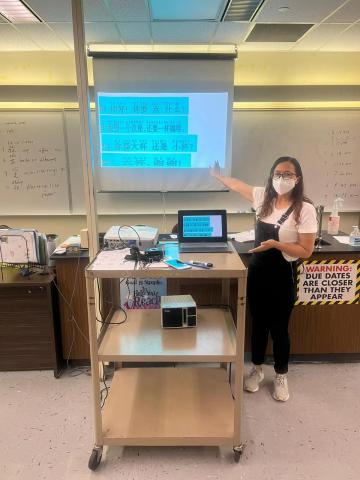 Objective
Objective(s): By the end of this lesson, students will be able to (SWBAT)…
(content)  

1) 

describe

various kinds of food and drinks in C

hinese

;
      2) talk about how to order food and how to ask others' preference within two choices in Chinese.
     3) pay attention to the courtesy when ordering food..
(language)

 

translate sentence

"ni hao, ni yao dian shen me?"(Hello, what food would you like to order?)
    "ni yao he shen me?" (What drinks do you want to order?)
       " ni yao da bei hai shi xiao bei? (Do you want a big cup or a small cup?)
(skills) use comprehensible pronunciation (inc. intonation) of the target language in speech to describe the names of different kinds of food and order food in a restaurant.