Friday, May 19, 2023 - 01:47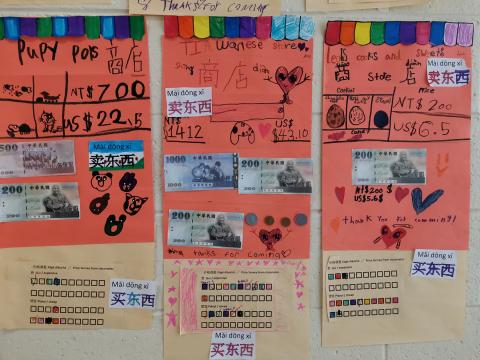 Objective
By the end of this lesson, students will be able to:
SWBAT say the words:
    果汁Guǒzhī   牛奶Niúnǎi 咖啡Kāfēi      可乐Kělè
    面条Miàntiáo米饭Mǐfàn   包子Bāozi     饺子Jiǎozi
    牛排Niúpái    炸鸡Zhá jī   薯条Shǔ tiáo汉堡Hànbǎo
SWBAT say the sentence patterns.

SWBAT can do role playing according to the dialogue.

SWBAT learn New Taiwanese Dollars and the exchange rate between American Dollars.