Wednesday, October 9, 2019 - 00:16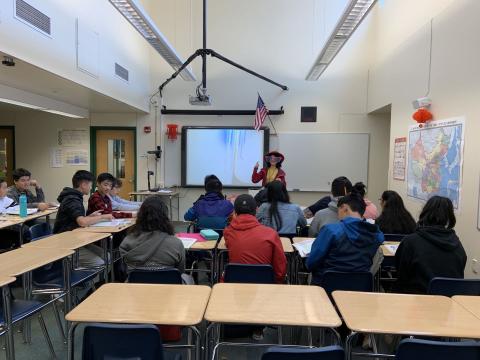 Objective
1. Students will be able to know how to describe People's clothes by using: 连衣裙、短裤、袜子、长裤、长裙、外套、男衬衫、牛仔裤、毛衣、套装、领带、帽子、围巾、手套、汗衫、皮带、西装。
2. What should people bring if they go to someplace warm, hot, cool, or cold by using the words above and lead in the grammar "要".
Students know the difference of "穿"、"戴"、"带", and use the words correctly.