Monday, February 17, 2020 - 18:12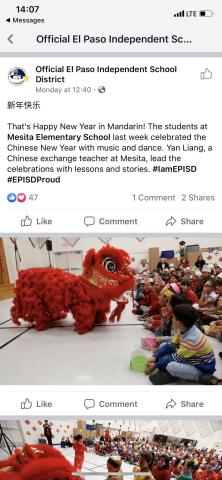 Objective
Chinese New year is also called Spring festival/chun jie.
The whole festival usually last about 15 days. Chun jie usually lies between late January and early February.
Why there is no specific day of chunjie ? It is because the Chinese lunar calendar is based on a combination of lunar and solar movements,
When chun jie is approaching, Chinese people are busy doing a lot of preparations such as purchasing goods, cleaning the house, cooking traditional food, making spring festival couplets,and hanging spring festival pictures.
Having a big family dinner is the main activity of chun jie, dumplings are essential to the dinner. Dumplings represents reunion and good will. The whole families gathered to enjoy good quality family time.
On chun jie, people in new clothes visiting each other and give money to kids in red envelops to send good wishes.