Monday, February 18, 2019 - 01:34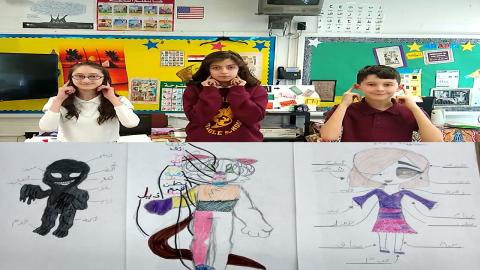 Objective
- Students will identify body parts on a poster in Arabic as a whole class.
- Students in small groups will point to different body parts mentioned in a song.
- Students will point to body parts the teacher say aloud.
- Students will draw and talk about body parts of a monster in pairs.