Project Type
School Project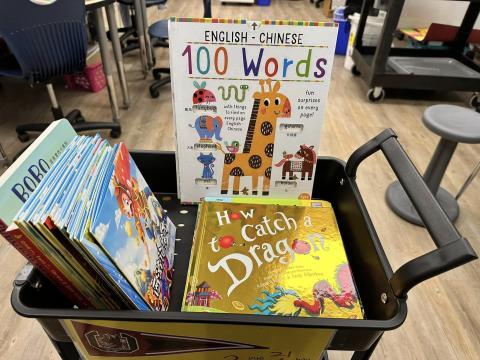 The "BA Treasure Hunter" project aims to provide students in grades K-6 with access to Mandarin books, the treasure, so that they may learn from these books outside of class. The goal is to provide an immersive to help with language acquisition. Since the scholars at Butler Academy (BA) only have one Mandarin class per week and don't have the resources or materials to help with self-learning, it is difficult for the scholars to stay motivated while learning a foreign language. The "BA Treasure Hunter" is based on this idea and plans to put a remote Mandarin library in each K-6 class.
Each week, there will be new envelopes with missions written in Mandarin. The BA scholars are to use the Mandarin books to complete the mission. 
Ms. Lin hopes that this project to continue at Butler Academy for years to come and that future Mandarin teachers can keep the tradition alive. She wants it to become one of the specialties at the school. Ms. Lin hopes that it furthers their understanding and helps them to learn about the culture.