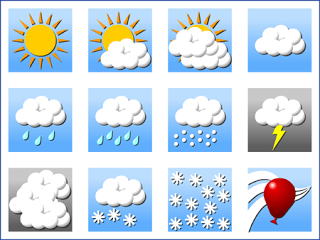 Objective
By the end of the lesson students should be able to :
1. Identify the four seasons
2. Talk about their favorite season
3. Describe the weather
4. Review on the months of the year and how they are related to the four seasons
5. Compare between the weather in the USA and other parts of the world.
6. Describe how the weather affects our clothes.