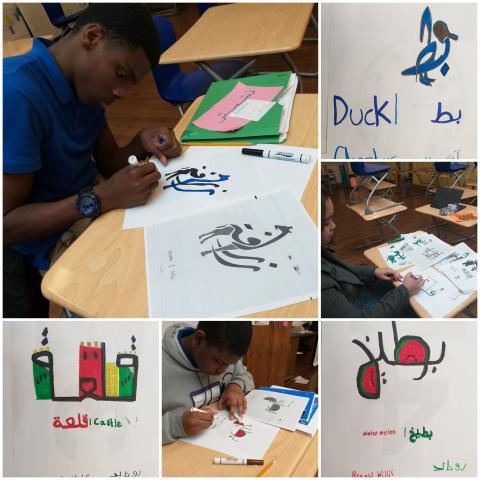 Objective
By the end of the unit , students will be able to:
1- Recognize some different places in Arabic.
2- Ask and answer about the locations for different places in the town.
3- Recognize the four directions (North, South, east and west) in Arabic.
4- Design a poster describing specific places in the town with writing below the drawing.