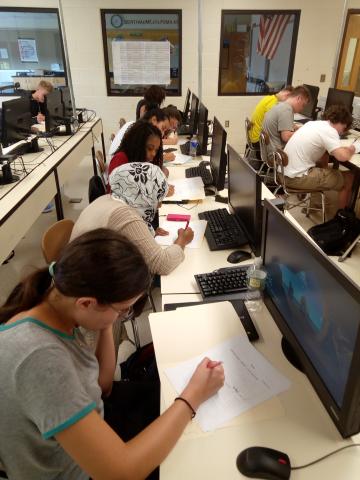 Objective
Students can ....
1- recognise a few letters and words.
2- connect some words to their meeting.
3- recognise the sounds of a few letters when they are spoken or spelled out.
4- copy letters and words they see on the paper, the computer or on the wall.
5- state the names of familiar objects or animals in pictures or posters.